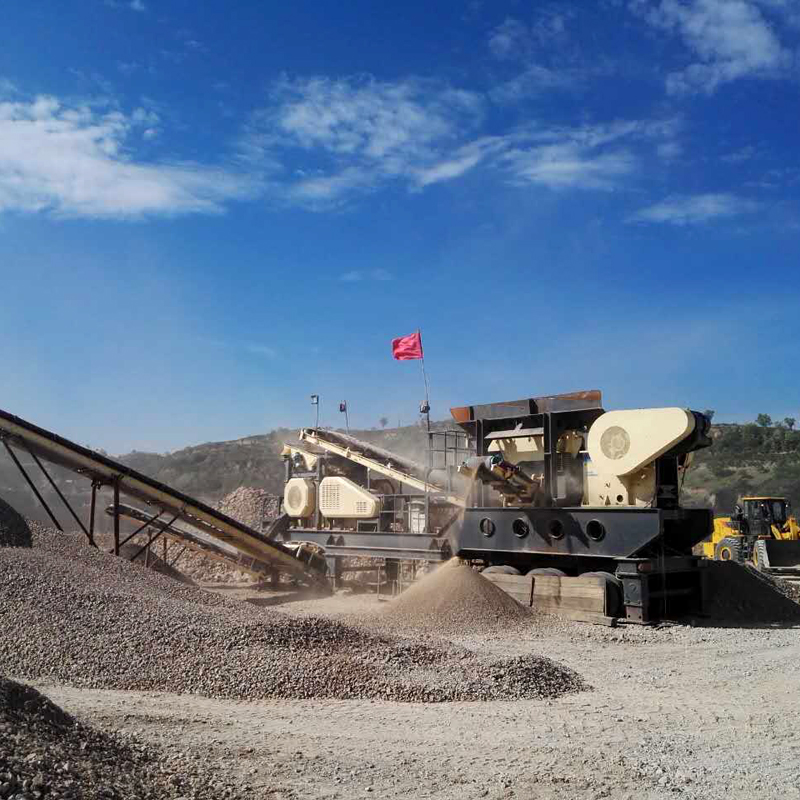 Great Proficiency Portable Rock Crusher For Sale
2017/11/2 admin
Nowadays, with the further development of the technological innovation, intelligent, environmental protection and energy conservation, the mining industry is also closely following the footsteps of the times, and actively update the backward technology, take the road of sustainable development. Fote Machinery seized this opportunity, the R&D team developed a multi-functional portable rock crusher through continuous research, testing and improving. The multi-purpose portable rock crusher has promoted the development of the industry. We will show you more details for this portable rock crusher below.
The portable rock crusher is a crushing device that can be moved at any time. There are many types of mobile crushers, which can be divided into the following categories according to different configurations: Tire mobile jaw crusher, Tire mobile impact crusher, Tire mobile cone crusher, Tire mobile sand maker, Tire mobile crushing and screening machine, Crawler mobile jaw crusher ,Crawler mobile impact crusher, Crawler mobile cone crusher and Crawler mobile crushing and screening. These devices are suitable for a wide range of industrial applications.
Masterly Skills of Portable Rock Crusher
1.High flexibility
The portable rock crusher can be directly into the production site, the environment will not affect the equipment. The mobile crushing station can travel both on an ordinary road and on a rugged road.
2. Complete functions
The portable rock crusher can bring stone crusher,sand maker etc common equipment together and it can be freely combined according to different production needs. It can meet a variety of industrial areas, crushing, screening and other processing requirements and it can form an independent production system which can achieve crushing and screening.
3.Conservation resources
The mobile crushing station combines the various types of production equipment to save the infrastructure costs and equipment assembly time of the production site. The mobile crushing station can quickly carry out the work and directly crushing material, it is saving the cost of material turnover. In the process of moving, it can also be produced and processed to reduce production costs.
4. Energy-saving and environmental protection
In the whole system, the various modules have been optimized to achieve a scientific and reasonable match to make the whole crushing plant tightly and effectively reduce the production noise. In order to achieve green production and protect the environment, we equip the dust spray device to control the production of dust effectively.
If you need full details, please don't hesitate to contact us by talking with our online service, or you can also leave a message to us, our engineers will reply you within 2 days!