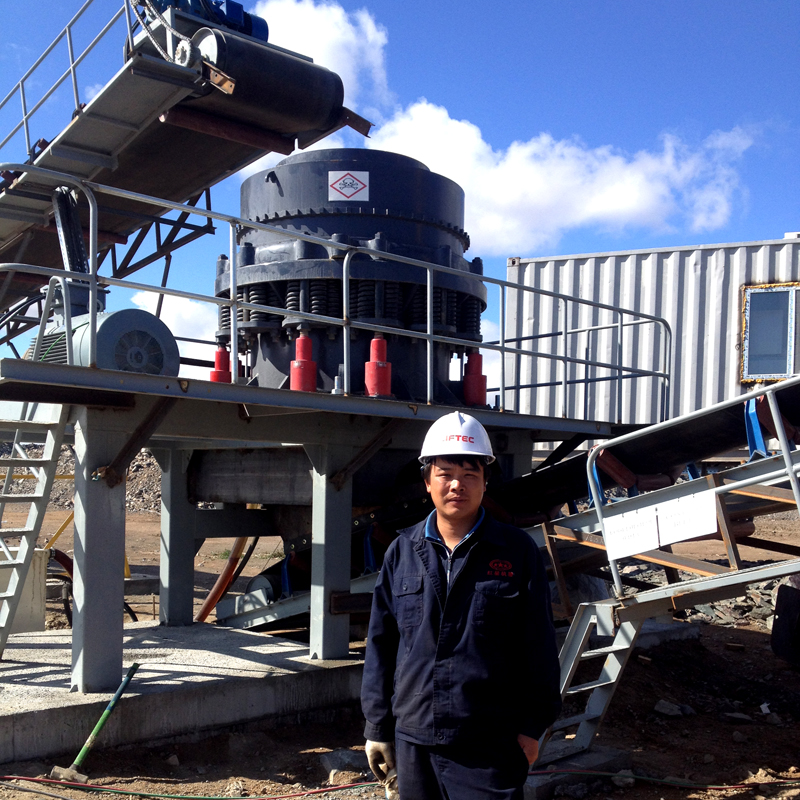 The matters needing attention in using cone crusher
2017/7/17 admin
Cone crusher is the common equipments in mining machinery industry . The announcements for daily operations of cone crushers need each worker who operates machinery pay more attention. This is not only the guarantee of the normal operation of the equipment but also responsible for the safety of the workers themselves.
(1) The ores must be fed into the middle of the distribution plate, and it is forbidden to directly feed the ores inside the crusher as this is easy to make the crusher over load and the abrasion of the lining board uneven
Correct ore feeding condition:
a. The ores are evenly scattered into the crushing chamber through the distribution plate
b The fed ores should not be higher than the level of the rolling mortar wall
(2) The maximum feeding size of the crusher is not equal to the size ofthe feeding mouth (the maximum feeding ore should be smaller than 85% of the size of the feeding mouth), otherwise, it will cause:
a. The reduction of the crusher yield.
b. The damage of some spare parts of the crusher
(3) The crusher can never be started with load, as load starting will definitely cause accident
(4) When stopping the machine, stop the ore feeder first, and wait until the cones that are already fed into the crushing chamber arc crushed and discharged.
Habit is second nature . The manufacturers of cone crusher suggests operator that carefully following safe working principles is one of the most effective ways of preventing damage to property and injury to personnel. If you need more details of cone crusher please do not hesitate to contact us by leaving message or chat with us online.
Ask Our Engineers
Posts featuring advice and insights from Henan Fote Heavy Machinery Co, Ltd..

Got a question?
View Recent Posts