Spare Parts
As we grow as a manufacturer of many kinds of equipment for ore crushing, screening and dressing, we're taking good notes from our existing customers. One of the things we hear repeatedly is the inability of our competitor supplers to maintain fully stocked parts warehouse. It's understandable when other supplers see those parts as overhead. Since customer success is how we measure our progress, we made a commitment to thoroughly stocked wears and spares.
Wear & Spare Parts
1. Quality of Fote parts is ensured with QC checks throughout the manufacturing process.
2. No automation at Fote! When you call our parts line you're talking to a real person who cares about your success.
3. Fote is invested in your uptime! As a result, we stock spare parts for each product model to ensure quick lead times.
4. We have spare parts for Fote brand and competitive retrofit parts for crushing, screening, washing, and conveying equipment.
Henan Fote Heavy Machinery Co,.ltd supplies quality original parts to protect your investment and our knowledgeable product specialists help ensure you receive exactly what you need to get your equipment back on the job quickly and cost effectively.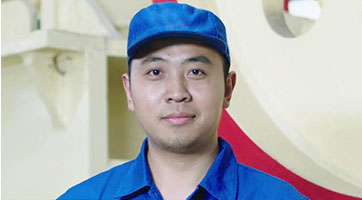 AFTER-SALES
Cheery Zhang
" We are here waiting for your contact "
Send Message